Range restrictions due to maintenance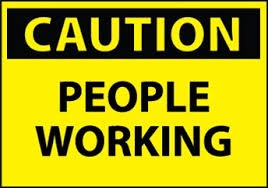 RANGE RESTRICTIONS for OCTOBER 31 THROUGH NOVEMBER 2ND
We will have heavy equipment on the range doing earthwork (repairing eroded berms, etc.) all day on Tuesday, October 31st through Thursday, November 2nd.
The range is not closed but you will need to plan accordingly when using the range during this time.  The heavy equipment has the right away at all times.
Thank you for your assistance in this matter.